Basic services
Bioanalytics

CSU "Analytical Spectrometry" provides a range of services to the pharmaceutical and biotechnology industries. We focus on quantitative determination of pharmaceuticals and biomarkers in physiological fluids and tissues (BE, PK, PD, BA, and TDM) in accordance with the most recent regulatory agencies requirements (FDA, EMA).
Research

The main area of expertise of CSU "Analytical Spectrometry" is bioanalytical investigation on preclinical and clinical trials according GLP requirements. The list of validated assay is regularly updated. Furthermore CSU "Analytical Spectrometry" is involved in numerous international (NATO, FP7) and Russian (Fed Prog.) research projects to study the biologically active compounds in complex matrices.
Urolithiasis

We are sorry to admit that this page is under construction right now. Please come back later!
Modern equipment
Through our commitment to excellence, our experienced scientists employ the latest development in pharmacology, bioanalytical chemistry and techniques and modern analytical equipment. The latest analytical technologies and process of sample preparation are applied for the determination of trace drug levels in complex matrices.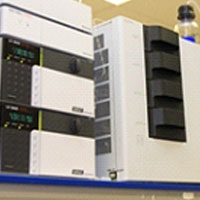 International standards

Laboratory is certified in the area of testing and analysis of ISO 9001:2008 by Rostest and IQNet.


Contacts
Our adress:
195220, Saint-Petersburg,
Gzhatskaya st.27, office 240
Phone.:
+7 (812) 294-82-04
Fax:
+7 (812) 294-82-04
E-mail:
info@csuas.ru